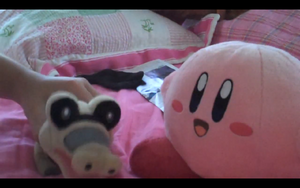 Welcome to the TheSandileAndKirbyshow Wiki!!!
This is a wiki on the Sandile and Kirby show!
Guess what?! Production for season 2 has begun....Get ready for some excitement people!
NEW CHANNEL! Sandile102! It is Sandiles youtube channel where he will upload Vlogs...http://www.youtube.com/user/Sandile102
News Board
BREAKING NEWS BREAKING NEWS BREAKING NEWS BREAKING NEWS
BREAKING NEWS: Due to popular demand, Blitzle will become a main character and star in a new episode in season 2...It is unkown what the episode nmber is or the upload date but the title has been leaked by Sandile102's youtube....The name of the episode is...."The Sparkling Star, Blitzle and The Fairy Princess"....Alright....Everyone you know what this means??? IT MEANS PRODUCTION HAS STARTED!!!!!!!!!!!!!!!
Latest activity
Ad blocker interference detected!
Wikia is a free-to-use site that makes money from advertising. We have a modified experience for viewers using ad blockers

Wikia is not accessible if you've made further modifications. Remove the custom ad blocker rule(s) and the page will load as expected.